March 30,2012 – May 10,2012

– Let Us Speak Art Exhibition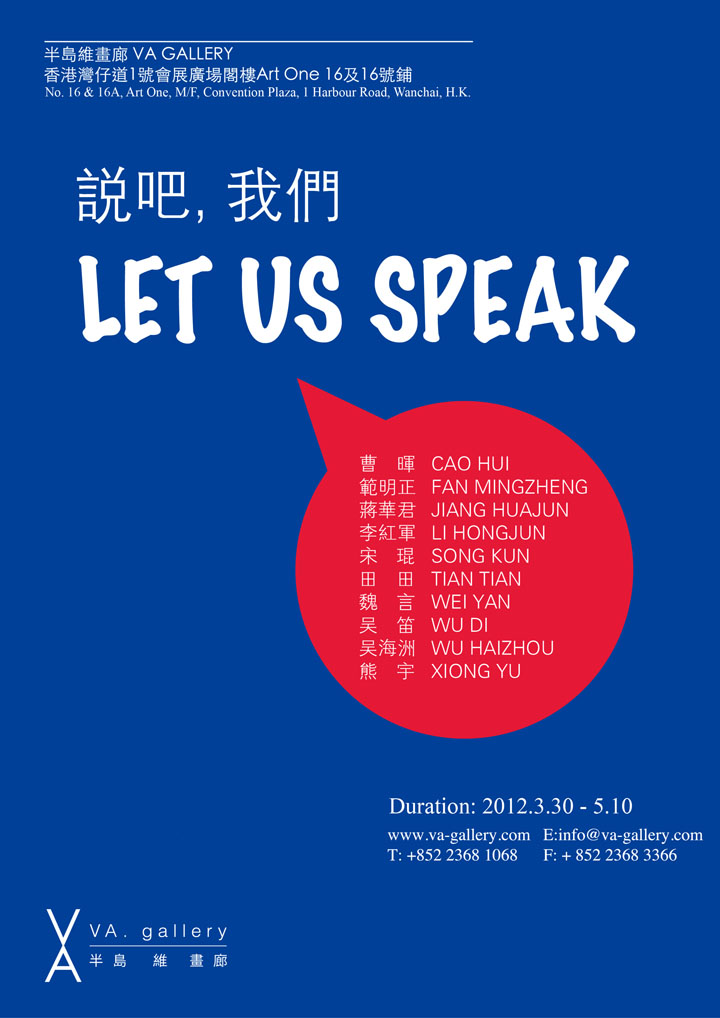 Starting on March 30th, 2012, VA Gallery will present a group exhibition of 10 artists, "Let Us Speak". They are: Cao Hui, Fan Mingzheng, Jiang Huajun, Li Hongjun , Song Kun, Tian Tian, Wei Yan, Wu Di, Wu Haizhou and Xiong Yu. Since 2000, they have gained wide attention from the Art market; they are the fresh influential forces in the Chinese contemporary art. Their works are in various forms; realistic sculpture, paper sculpture, realist, oil and mixed media paintings.